3M ClearTek Capacitive Touchscreen Technology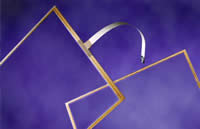 The Clear Difference
3M Micro Touch Systems offers a wide portfolio of touch technologies and touch products with a commitment to ease of integration, responsiveness, reliability and simplicity of use. With its world class support and service organization, 3M provides expert technical consulting service and support wherever any of our products are designed, integrated or delivered. It is this complete solution approach that ensures remarkable compatibility and exceptional service.

Surface Capacitive Benefits

Excellent light transmission of 91.5% provides vibrant optical characteristics with optimal anti glare properties

Resilient top coat provides smooth, easy glide surface while offering durable scratch resistance

The accuracy, durability, and fast touch response expected from a MicroTouch "ClearTek" product.

Performance unaffected by everyday contaminants in environment
Surface Capacitive Applications
Point of Sale terminals (POS)

Kiosks

Gaming / Amusement
Reliability
Surface Obstruction Touch screens operation withstands surface contaminants such as, dirt, dust and grease.
Chemical Resistance ClearTek'" II is highly resistant to corrosives, in accordance with ASTM-D-1308-07 (1993)
Liquid Resistance Liquids on screen do not impede touch screen performance.
Operating Temp -15° C to 70° C for the touch screen.
Storage Temperature Always store the touch screen in its original shipping container between -50°C and 85°C
Never store touch screens in an environment where condensation may form.
Humidity Up to 90% RH from 0° C to +35° C, non condensing.